At

Wellness Surge

, we promise to deliver 
quality,
natural remedies
, backed by science
 that allow you to

feel better

, and 
enjoy a healthy and wholesome life with your friends and family!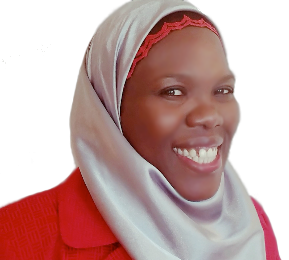 Like many of you, I am a woman who wears many hats.  I am a pharmacist, public health professional, nurse, wife and most importantly, a mother to five precious gifts. 

 As a healthcare professional, I have crossed paths with many different medications. I have seen the good, the bad and the ugly effects of pharmaceuticals. Don't get me wrong, there is a time and place when pharmaceuticals are absolutely necessary. However, my knowledge and experience has made me very cautious about recommending pharmaceuticals to loved ones. 
I would never forget how I felt when I woke up one day unable to walk for no rhyme or reason.  I downed some acetaminophen, but no relief. I then got some Ibuprofen, still no relief.  I then remembered the research I had done about the health benefits of turmeric.  I dragged myself to the store to get a turmeric based natural supplement. I looked for a quality turmeric supplement that would work immediately. I took one tablet and after about an hour, with a smile on my face, I was able to walk again without pain!
That incident made me a firm believer in the power of quality natural supplements. That is, special gifts from mother nature. Since then, I have been on a journey to research and use scientifically backed natural remedies and supplements.
I invite you to come on this journey with me, so that we can look better, feel better and hopefully live longer.
Experience the surge with quality ingredients you need.
 Dr. Oke,
B.S.N, MPH, PharmD, BCPS
Founder, Wellness Surge


In order to achieve our mission, we have outlined our core values:
"
I C QUEST"
INTEGRITY: 

We pledge to always apply the "mom test" to everything we do.

 
CHARITABLE : 

We pledge to reduce the burden of poverty around the world by supporting causes with positive impact.
QUALITY: 

We pledge to deliver products that are backed by science, have the correct efficacious dose, and are manufactured in facilities certified with good manufacturing practices.
UNCONVENTIONAL:

We pledge to consistently surprise and delight our customers by over-delivering. 
EXCELLENCE:

 

We pledge to always strive for excellence. Constantly seek knowledge and the truth, even if it challenges our existing beliefs.
SERVICE:

 We pledge to embrace an attitude of service by demonstrating 

humility

, 

empathy

, and kindness

to customers, team members and business partners.
TEAM SPIRIT:

 We pledge to f

oster a positive team and family spirit. Build open, honest and respectful relationships through good communication.
Shop Wellness Surge to experience the surge!